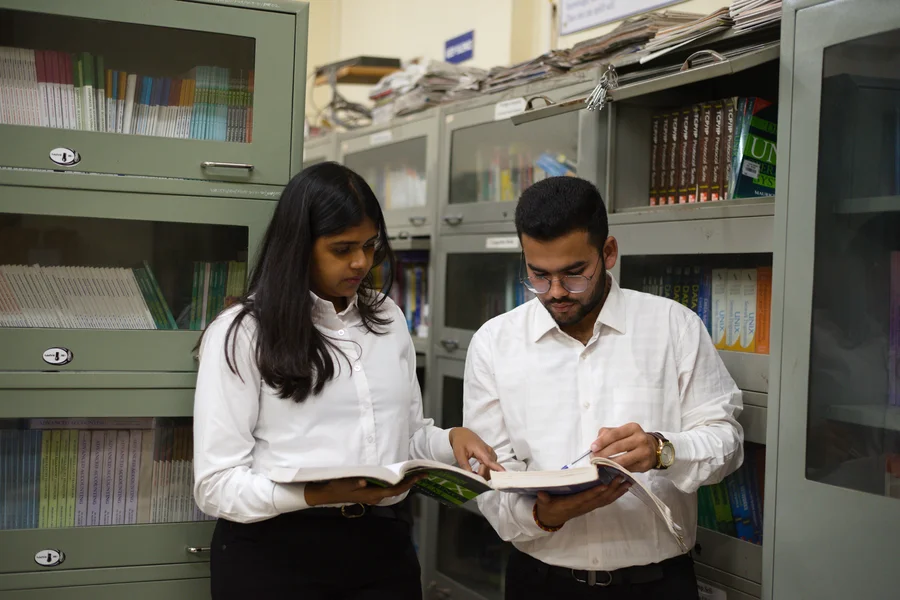 Books are man's best friends. They give him company equally in times of happiness as well as in times of distress. They are one of the main sources of knowledge. A library is a place where not only books but also magazines, journals and newspapers are well-stocked for the benefit of the readers. It is a treasure-house of knowledge.
The library is the soul of the Vishwakarma College of Arts, Commerce & Science. Keeping this in mind, we prioritize students' welfare, as there are 8897 books in our library.
Vishwakarma College of Arts, Commerce & Science has subscribed to N-List (National Library & Information Services Infrastructure for scholarly content). Through N-List now our students and faculty have access to more than 6000 e-journals and more than 299500 e-books.

Library Access is fully computerized. We believe in free access to the library to every student and faculty. Implementation of this scheme provides enormous brainstorming among students and faculty.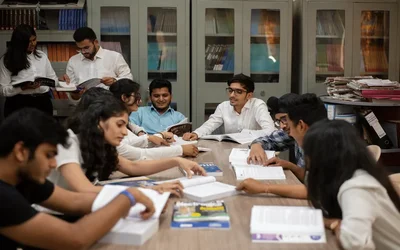 A Library committee is formed for book circulation and control. We are putting valuable, knowledge cuttings from newspapers and displaying them on notice boards. As VCACS is implementing the 'Earn and Learn' scheme effectively, students under this scheme provide their helping hand in the work of the library.
Our library satisfies all recommendations and directions from the Dr S.R.Ranganathan committee. We follow the Ranganathan committee's five important steps.
Books are for use.
Every reader must get a book.
Every book must get a reader.
Save the readers time.
Library is developing an established institute.
A total number of Titles and Software are as follows:
| Resources | |
| --- | --- |
| Books | Titles - 2153 |
| | Volumes - 9471 |
| | Under the book bank scheme - 3040 |
| | Reference books - 1491 |
| | E-Book - 299500 + (Under N-List Subscription) |
| Serials | Newspaper - 07 |
| | E-Journals - 6000 + |
| | Annual Reports - 140 |
| | CDs/DVDs - 251 |
| Software | SLIM21-Library Management Software version 3.2.0 Cataloguing System, Circulation System, Acquisition System, Serials control |
| | Thermal Transfer Printer: Barcode –Sticker Printer |
| | Barcode Laser Scanner. |